Quality, Procella Therapeutics AB
Senior QA Manager
Procella Therapeutics AB is a start-up biopharmaceutical company on a mission to create stem cell-based therapy for heart disease and is seeking an outstanding Senior QA-Manager to join the growing QA team. If you are interested in this unique opportunity, please submit your application (including a cover letter).
About The Position
We are seeking a highly motivated individual to join us as Senior QA Manager. The QA manager will be part of the development of Procella's Quality Management System (QMS) and support to drive the development and implementation of it. This is a role for someone who is ready to work in a senior QA role with many internal and external contacts. At Procella you will be part of a great team with high competence, and you will be working at a patient-focused, growing and developing company that makes a difference. As a QA Manager, you will provide QA oversight of outsourced activities (CLO's, starting material suppliers and manufacturers), while ensuring the development of QMS and construction of internal manufacturing site is proceeding in compliance with GMP requirements. This role will work closely with cross functional teams internally (development, manufacturing, QC, CMC and, regulatory). Reporting to the Head of Quality, this full-time position is located at Procella Headquarters in Tullinge, Greater Stockholm Area.
Responsibilities
Support in developing Procella's quality system and develop SOPs
Handle various documentation revisions (including SOPs etc.)
Support in validation (IQ/OQ/PQ) activities (facilities, equipment/instruments, computerized systems etc.)
Support in development of quality agreements with suppliers, partners, and CLOs
QA member in various cross-functionally projects such as tech transfers
Act as an expert and be an advisor regarding GMP in quality issues
Develop and perform GMP training within Procella
Be responsible for GMP compliance within your area and provide oversight outsourced activities
Handle GMP quality related issues both internally and externally with Procella's GMP suppliers
Support in quality evaluation of suppliers and participate in the continuous follow-up
Handle, review and approve quality related documentation
Conduct/participate/support in audits and inspections
Internal GMP training
Qualifications
You must have experience of working with Quality Management System (writing, reviewing and approving SOPs and other quality related documentation), it is positive if you have experience from development of QMS in previous roles
be able to speak / write Swedish and English fluently
you have an understanding in biological manufacturing and testing (R&D and clinical manufacturing)
A high-level education (university degree or similar) within relevant area such as pharmaceutical, biotech or life science
You have at least 7 years of experience from the pharmaceutical industry, preferably within QA
Extensive GMP knowledge and experience
Personal attributes
You are independent, good at driving your own work forward and you have a good ability to take your own initiatives. You are a natural QA leader who thrives in a role where communication and collaboration are in focus. You can create and maintain rewarding working relationships both externally and internally. Furthermore, with you handle new situations with ease as well as many different issues at the same time.
Equal Opportunity Work
At Procella we welcome and support differences and diversity and we are proud to be an equal opportunity workplace. Please let us know if you require disability-related accommodation or other grounds protected by human rights legislation during the recruitment process so that we can work with you to meet your needs.
Department

Quality, Procella Therapeutics AB

Role

Senior QA Manager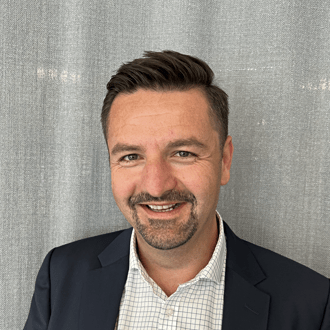 Contact
Alden Kandic
Head of Quality – Quality, Procella Therapeutics AB
About SmartCella/Procella/Smartwise/SmartCella Solutions
The Smartcella group of companies is focused on developing early-stage biotechnology and medical devices to bring them to the market. The group consists of Procella Therapeutics AB, Smartwise AB, SmartCella Solutions AB and the mother company SmartCella Holding AB.
Procella Therapeutics AB is the largest company and focuses on developing cardiac stem cell technology leveraging research from Harvard University and Karolinska Institutet, with the aim of treating heart failure. Procella is collaborating with AstraZeneca to take its first cellular product candidate from pre-clinical stage to first-in-human studies and, if successful in early trials, further development towards commercial manufacture.
Quality, Procella Therapeutics AB
Senior QA Manager
Loading application form